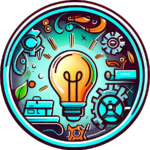 The missions of the LVTS "Innovation and Industrial relationship" hub is to:
Prospect new industrial sectors where the inventions of the Unit can meet a need.
Build and maintain a portfolio of emerging projects with high transfer potential.
Create the conditions for 'inter-startup' and 'startup-academia' interactions.
Support researchers with innovative projects in the creation of companies.
Assist in the drafting of a development plan and a first business model in the fundraising phases.
Assist in the search for financing and for investors (fundraising) for the start-ups.
Set up communication actions at the Unit level.

Organize a watch within the framework of its field of activity (scientific, technical, legal and commercial).
Innovation & Industrial Partnerships Hub