Group leader: Didier LETOURNEUR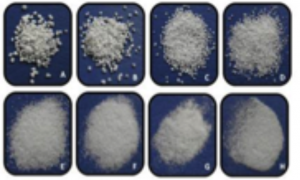 The team 3 is composed of the previous very large team 3 (Cardiovascular Bio-engineering & imaging), from which members for preclinical & clinical imaging have set up an independent and coherent new team 4. The aims are to combine chemistry and biology to develop new diagnostic and therapeutic strategies. The new team 3 will be constituted of 2 Researchers (DR1, CR1), 8 MCU and one MCU-Chaire Inserm, 3 MCU-PH, 5 PU, 1 PU-PH, 1 AHU, and 3 Engineers. 21 permanents members are affiliated to University Paris 13. They are working (and teaching) in chemistry/physico-chemistry, biology, bioengineering and medical sciences. For the non-permanent staff, the new team 3 is constituted (situation in June 2012) of 11 PhD Students, 3 post-docs, and 2.5 temporary Engineers (excluding staff for the new 4). Our research program will be based on strong and specific skills and tools: polymer chemistry, polysaccharides and glycoconjugates, vascular biology, biomaterials & tissue engineering, contrast agents for multimodal molecular imaging including nano/microsystems. As from creation of U698 in 2005, we have strong interactions with the other teams and common projects (FP7, ANR …).
Importantly, this new organization of team 3 provides 1) more coherent and more focused presentation of projects, 2) higher visibility for University Paris 13, 3) two separate teams for Doctoral affiliations. In the project, we will address several questions with expected consequences for science, medicine and technology. As before, the new multidisciplinary team, affiliated to CSS8 Inserm and ITMO "Technology for health" will have important activities for patents, industrial developments and clinical validations.
The themes of research that are developed in this team are :
Theme 1: Cardiovascular biomaterials and tissue engineering
Theme 2: Glycoconjugates and biotherapies
Theme 3: Nanotools for imaging and treatment of atherothrombosis
2460799
PXTQ93MD
items
1
infection-and-immunity
date
desc
year
1.
Schneider L, Murray P, Lévy R, Wilmshurst P. 2022. Time to retract Lancet paper on tissue engineered trachea transplants. Bmj 376:o498.
1.
Pennisi A, Rötig A, Roux CJ, Lévy R, Henneke M, Gärtner J, Teke Kisa P, Sarioglu FC, Yiş U, Konczal LL, Burkardt DD, Wu S, Gaignard P, Besmond C, Hubert L, Rio M, Barcia G, Munnich A, Boddaert N, Schiff M. 2022. Heterogeneity of PNPT1 neuroimaging: mitochondriopathy, interferonopathy or both? J Med Genet 59:204–208.
1.
Nguyen TN, Humblot V, Migonney V, Lévy R. 2022. Atomic force microscopy characterization of polyethylene terephthalate grafting with poly(styrene sulfonate). Nanotechnology 33.
1.
Hillion A, Hallali N, Clerc P, Lopez S, Lalatonne Y, Noûs C, Motte L, Gigoux V, Carrey J. 2022. Real-Time Observation and Analysis of Magnetomechanical Actuation of Magnetic Nanoparticles in Cells. Nano Lett
https://doi.org/10.1021/acs.nanolett.1c04738
.
1.
Fabri TL, O'Mahony J, Fadda G, Gur RE, Gur RC, Yeh EA, Banwell BL, Till C. 2022. Cognitive function in pediatric-onset relapsing myelin oligodendrocyte glycoprotein antibody-associated disease (MOGAD). Mult Scler Relat Disord 59:103689.
1.
Delestre F, Lehéricey G, Estellat C, Diallo MH, Hansel B, Giral P. 2022. Hypnosis reduces food impulsivity in patients with obesity and high levels of disinhibition: HYPNODIET randomized controlled clinical trial. Am J Clin Nutr
https://doi.org/10.1093/ajcn/nqac046
.
1.
Cronise KE, Das S, Hernandez BG, Regan DP, Dailey DD, McGeachan RI, Lana SE, Page RL, Gustafson DL, Duval DL. 2022. Characterizing the molecular and immune landscape of canine bladder cancer. Vet Comp Oncol 20:69–81.
1.
Baudouin R, Simon F, Levy R, Leboulanger N, Couloigner V, Garabedian EN, Denoyelle F. 2022. How Imaging Can Help Surgeons Prepare for Second-Look Cholesteatoma Surgery in Children. JAMA Otolaryngol Head Neck Surg
https://doi.org/10.1001/jamaoto.2021.3785
.
1.
Zenych A, Jacqmarcq C, Aid R, Fournier L, Forero Ramirez LM, Chaubet F, Bonnard T, Vivien D, Letourneur D, Chauvierre C. 2021. Fucoidan-functionalized polysaccharide submicroparticles loaded with alteplase for efficient targeted thrombolytic therapy. Biomaterials 277:121102.
1.
Wien F, Geinguenaud F, Grange W, Arluison V. 2021. SRCD and FTIR Spectroscopies to Monitor Protein-Induced Nucleic Acid Remodeling. Methods Mol Biol 2209:87–108.
1.
Vedrenne-Cloquet M, Lévy R, Chareyre J, Kossorotoff M, Oualha M, Renolleau S, Grimaud M. 2021. Association of Cerebral Oxymetry with Short-Term Outcome in Critically ill Children Undergoing Extracorporeal Membrane Oxygenation. Neurocrit Care 35:409–417.
1.
Van de Walle A, Plan Sangnier A, Fromain A, Wilhelm C, Lalatonne Y. 2021. Using Magnetometry to Monitor Cellular Incorporation and Subsequent Biodegradation of Chemically Synthetized Iron Oxide Nanoparticles. J Vis Exp
https://doi.org/10.3791/61106
.
1.
Szatmary Z, Mounier J, Janot K, Cortese J, Couquet C, Chaubet F, Kadirvel R, Bardet SM, Mounayer C, Rouchaud A. 2021. Bioactive refinement for endosaccular treatment of intracranial aneurysms. Neuroradiol J 34:534–541.
1.
Simon-Yarza T, Labour MN, Aid R, Letourneur D. 2021. Channeled polysaccharide-based hydrogel reveals influence of curvature to guide endothelial cell arrangement in vessel-like structures. Mater Sci Eng C Mater Biol Appl 118:111369.
1.
Sharifian-Dorche M, Sahraian MA, Fadda G, Osherov M, Sharifian-Dorche A, Karaminia M, Saveriano AW, La Piana R, Antel JP, Giacomini PS. 2021. COVID-19 and disease-modifying therapies in patients with demyelinating diseases of the central nervous system: A systematic review. Mult Scler Relat Disord 50:102800.
1.
Roux CJ, Barcia G, Schiff M, Sissler M, Levy R, Dangouloff-Ros V, Desguerre I, Edvardson S, Elpeleg O, Rötig A, Munnich A, Boddaert N. 2021. Phenotypic diversity of brain MRI patterns in mitochondrial aminoacyl-tRNA synthetase mutations. Mol Genet Metab 133:222–229.
1.
Ribot J, Denoeud C, Frescaline G, Landon R, Petite H, Pavon-Djavid G, Bensidhoum M, Anagnostou F. 2021. Experimental Type 2 Diabetes Differently Impacts on the Select Functions of Bone Marrow-Derived Multipotent Stromal Cells. Cells 10.
1.
Ramirez LMF, Rihouey C, Chaubet F, Le Cerf D, Picton L. 2021. Characterization of dextran particle size: How frit-inlet asymmetrical flow field-flow fractionation (FI-AF4) coupled online with dynamic light scattering (DLS) leads to enhanced size distribution. J Chromatogr A 1653:462404.
1.
Potier L, Hansel B, Larger E, Gautier JF, Carreira D, Assemien R, Lantieri O, Riveline JP, Roussel R. 2021. Stay-at-Home Orders During the COVID-19 Pandemic, an Opportunity to Improve Glucose Control Through Behavioral Changes in Type 1 Diabetes. Diabetes Care 44:839–843.
1.
Pisani A, Braham W, Brega C, Lajmi M, Provenchere S, Danial P, Alkhoder S, Para M, Ghodbane W, Nataf P. 2021. Right axillary artery cannulation for venoarterial extracorporeal membrane oxygenation: a retrospective single centre observational study. Eur J Cardiothorac Surg 59:601–609.
1.
Nyirenda MH, Fadda G, Healy LM, Mexhitaj I, Poliquin-Lasnier L, Hanwell H, Saveriano AW, Rozenberg A, Li R, Moore CS, Belabani C, Johnson T, O'Mahony J, Arnold DL, Yeh EA, Marrie RA, Dunn S, Banwell B, Bar-Or A. 2021. Pro-inflammatory adiponectin in pediatric-onset multiple sclerosis. Mult Scler 27:1948–1959.
1.
Moraes FC, Pichon C, Letourneur D, Chaubet F. 2021. miRNA Delivery by Nanosystems: State of the Art and Perspectives. Pharmaceutics 13.
1.
Moraes FC, Marcelo Forero Ramirez L, Aid R, Benadda S, Maire M, Chauvierre C, Antunes JC, Chaubet F, Letourneur D. 2021. P-selectin targeting polysaccharide-based nanogels for miRNA delivery. Int J Pharm 597:120302.
1.
Meddahi-Pelle A, Pavon-Djavid G, Chakfe N, Heim F. 2021. How yarn orientation limits fibrotic tissue ingrowth in a woven polyester heart valve scaffold: a case report. Biomed Tech (Berl) 66:225–230.
1.
Maurel DB, Fénelon M, Aid-Launais R, Bidault L, Le Nir A, Renard M, Fricain JC, Letourneur D, Amédée J, Catros S. 2021. Bone regeneration in both small and large preclinical bone defect models using an injectable polymer-based substitute containing hydroxyapatite and reconstituted with saline or autologous blood. J Biomed Mater Res A 109:1840–1848.
1.
Letourneur D, Joyce K, Chauvierre C, Bayon Y, Pandit A. 2021. Enabling MedTech Translation in Academia: Redefining Value Proposition with Updated Regulations. Adv Healthc Mater 10:e2001237.
1.
Lebreton G, Schmidt M, Ponnaiah M, Folliguet T, Para M, Guihaire J, Lansac E, Sage E, Cholley B, Mégarbane B, Cronier P, Zarka J, Da Silva D, Besset S, Morichau-Beauchant T, Lacombat I, Mongardon N, Richard C, Duranteau J, Cerf C, Saiydoun G, Sonneville R, Chiche JD, Nataf P, Longrois D, Combes A, Leprince P. 2021. Extracorporeal membrane oxygenation network organisation and clinical outcomes during the COVID-19 pandemic in Greater Paris, France: a multicentre cohort study. Lancet Respir Med 9:851–862.
1.
Lemaître H, Augé P, Saitovitch A, Vinçon-Leite A, Tacchella JM, Fillon L, Calmon R, Dangouloff-Ros V, Lévy R, Grévent D, Brunelle F, Boddaert N, Zilbovicius M. 2021. Rest Functional Brain Maturation during the First Year of Life. Cereb Cortex 31:1776–1785.
1.
Hernández B, Pflüger F, Kruglik SG, Ghomi M. 2021. Multiconformational analysis of tripeptides upon consideration of implicit and explicit hydration effects. J Mol Graph Model 102:107790.
1.
Hejazian SM, Hosseiniyan Khatibi SM, Barzegari A, Pavon-Djavid G, Razi Soofiyani S, Hassannejhad S, Ahmadian E, Ardalan M, Zununi Vahed S. 2021. Nrf-2 as a therapeutic target in acute kidney injury. Life Sci 264:118581.
1.
Hansel B, Potier L, Chalopin S, Larger E, Gautier JF, Delestre F, Masdoua V, Visseaux B, Lucet JC, Kerneis S, Abouleka Y, Thebaut JF, Riveline JP, Kadouch D, Roussel R. 2021. The COVID-19 lockdown as an opportunity to change lifestyle and body weight in people with overweight/obesity and diabetes: Results from the national French COVIDIAB cohort. Nutr Metab Cardiovasc Dis 31:2605–2611.
1.
Granger C, Guedeney P, Arnaud C, Guendouz S, Cimadevilla C, Kerneis M, Kerneis C, Zeitouni M, Verdonk C, Legeai C, Lebreton G, Leprince P, Désiré E, Sorrentino S, Silvain J, Montalescot G, Hazan F, Varnous S, Dorent R. 2021. Clinical manifestations and outcomes of coronavirus disease-19 in heart transplant recipients: a multicentre case series with a systematic review and meta-analysis. Transpl Int 34:721–731.
1.
Gerschenfeld G, Aid R, Simon-Yarza T, Lanouar S, Charnay P, Letourneur D, Topilko P. 2021. Tuning Physicochemical Properties of a Macroporous Polysaccharide-Based Scaffold for 3D Neuronal Culture. Int J Mol Sci 22.
1.
Fadda G, Armangue T, Hacohen Y, Chitnis T, Banwell B. 2021. Paediatric multiple sclerosis and antibody-associated demyelination: clinical, imaging, and biological considerations for diagnosis and care. Lancet Neurol 20:136–149.
1.
Fadda G, Banwell B, Waters P, Marrie RA, Yeh EA, O'Mahony J, Arnold DA, Bar-Or A. 2021. Silent New Brain MRI Lesions in Children with MOG-Antibody Associated Disease. Ann Neurol 89:408–413.
1.
Fadda G, Alves CA, O'Mahony J, Castro DA, Yeh EA, Marrie RA, Arnold DL, Waters P, Bar-Or A, Vossough A, Banwell B. 2021. Comparison of Spinal Cord Magnetic Resonance Imaging Features Among Children With Acquired Demyelinating Syndromes. JAMA Netw Open 4:e2128871.
1.
Diaz-Rodriguez S, Rasser C, Mesnier J, Chevallier P, Gallet R, Choqueux C, Even G, Sayah N, Chaubet F, Nicoletti A, Ghaleh B, Feldman LJ, Mantovani D, Caligiuri G. 2021. Coronary stent CD31-mimetic coating favours endothelialization and reduces local inflammation and neointimal development in vivo. Eur Heart J 42:1760–1769.
1.
Dellaquila A, Le Bao C, Letourneur D, Simon-Yarza T. 2021. In Vitro Strategies to Vascularize 3D Physiologically Relevant Models. Adv Sci (Weinh) 8:e2100798.
1.
Decuzzi P, Peer D, Mascolo DD, Palange AL, Manghnani PN, Moghimi SM, Farhangrazi ZS, Howard KA, Rosenblum D, Liang T, Chen Z, Wang Z, Zhu JJ, Gu Z, Korin N, Letourneur D, Chauvierre C, van der Meel R, Kiessling F, Lammers T. 2021. Roadmap on nanomedicine. Nanotechnology 32:012001.
1.
Chen E, Nesseler N, Martins RP, Goéminne C, Vincentelli A, Delmas C, Porterie J, Nubret K, Pernot M, Kindo M, Hoang Minh T, Gaudard P, Rouvière P, Michel M, Sénage T, Boignard A, Chavanon O, Verdonk C, Para M, Pelcé E, Gariboldi V, Pozzi M, Baudry G, Litzler PY, Anselme F, Blanchart K, Babatasi G, Garnier F, Bielefeld M, Radu C, Lellouche N, Bourguignon T, Genet T, Eschalier R, D'Ostrevy N, Bories MC, Baudinaud P, Vanhuyse F, Blangy H, Leclercq C, Flécher E, Galand V. 2021. Comparison of Outcomes and Mortality in Patients Having Left Ventricular Assist Device Implanted Early -vs- Late After Diagnosis of Cardiomyopathy. Am J Cardiol 146:82–88.
1.
Calmon R, Dangouloff-Ros V, Varlet P, Deroulers C, Philippe C, Debily MA, Castel D, Beccaria K, Blauwblomme T, Grevent D, Levy R, Roux CJ, Purcell Y, Saitovitch A, Zilbovicius M, Dufour C, Puget S, Grill J, Boddaert N. 2021. Radiogenomics of diffuse intrinsic pontine gliomas (DIPGs): correlation of histological and biological characteristics with multimodal MRI features. Eur Radiol 31:8913–8924.
1.
Boisgontier J, Fillon L, Rutten C, Saitovitch A, Dufour C, Lemaître H, Beccaria K, Blauwblomme T, Levy R, Dangouloff-Ros V, Grévent D, Roux CJ, Grill J, Vinçon-Leite A, Saidoun L, Bourdeaut F, Zilbovicius M, Boddaert N, Puget S. 2021. A CBF decrease in the left supplementary motor areas: New insight into postoperative pediatric cerebellar mutism syndrome using arterial spin labeling perfusion MRI. J Cereb Blood Flow Metab 41:3339–3349.
1.
Bidaut A, Flécher E, Nesseler N, Bounader K, Vincentelli A, Moussa M, Delmas C, Porterie J, Nubret K, Pernot M, Kindo M, Schneider C, Gaudard P, Rouvière P, Michel M, Sénage T, Boignard A, Chavanon O, Verdonk C, Para M, Maille B, Gariboldi V, Pozzi M, Hugon-Vallet E, Litzler PY, Anselme F, Blanchart K, Babatasi G, Bielefeld M, Grosjean S, Radu C, Hamon D, Bourguignon T, Genet T, Eschalier R, D'Ostrevy N, Nougue H, Martin AC, Vanhuyse F, Blangy H, Leclercq C, Martins RP, Galand V. 2021. Outcome of Temporary Circulatory Support As a Bridge-to-Left Ventricular Assist Device Strategy in Cardiogenic Shock Patients. Crit Care Med
https://doi.org/10.1097/ccm.0000000000005424
.
1.
Coez A, Fillon L, Saitovitch A, Rutten C, Marlin S, Boisgontier J, Vinçon-Leite A, Lemaitre H, Grévent D, Roux CJ, Dangouloff-Ros V, Levy R, Bizaguet E, Rouillon I, Garabédian EN, Denoyelle F, Zilbovicius M, Loundon N, Boddaert N. 2021. Arterial spin labeling brain MRI study to evaluate the impact of deafness on cerebral perfusion in 79 children before cochlear implantation. Neuroimage Clin 29:102510.
1.
Belda Marín C, Egles C, Humblot V, Lalatonne Y, Motte L, Landoulsi J, Guénin E. 2021. Gold, Silver, and Iron Oxide Nanoparticle Incorporation into Silk Hydrogels for Biomedical Applications: Elaboration, Structure, and Properties. ACS Biomater Sci Eng 7:2358–2371.
1.
Baudry G, Nesseler N, Flecher E, Vincentelli A, Goeminne C, Delmas C, Porterie J, Nubret K, Pernot M, Kindo M, Hoang Minh T, Rouvière P, Gaudard P, Michel M, Senage T, Boignard A, Chavanon O, Para M, Verdonk C, Pelcé E, Gariboldi V, Anselme F, Litzler PY, Blanchart K, Babatasi G, Bielefeld M, Bouchot O, Hamon D, Lellouche N, Bailleul X, Genet T, Eschalier R, d'Ostrevy N, Bories MC, Akar RA, Blangy H, Vanhuyse F, Obadia JF, Galand V, Pozzi M. 2021. Characteristics and outcome of ambulatory heart failure patients receiving a left ventricular assist device. ESC Heart Fail 8:5159–5167.
1.
Zenych A, Fournier L, Chauvierre C. 2020. Nanomedicine progress in thrombolytic therapy. Biomaterials 258:120297.
1.
Vigne J, Cabella C, Dézsi L, Rustique E, Couffin AC, Aid R, Anizan N, Chauvierre C, Letourneur D, Le Guludec D, Rouzet F, Hyafil F, Mészáros T, Fülöp T, Szebeni J, Cordaro A, Oliva P, Mourier V, Texier I. 2020. Nanostructured lipid carriers accumulate in atherosclerotic plaques of ApoE(-/-) mice. Nanomedicine 25:102157.
1.
Waters P, Fadda G, Woodhall M, O'Mahony J, Brown RA, Castro DA, Longoni G, Irani SR, Sun B, Yeh EA, Marrie RA, Arnold DL, Banwell B, Bar-Or A. 2020. Serial Anti-Myelin Oligodendrocyte Glycoprotein Antibody Analyses and Outcomes in Children With Demyelinating Syndromes. JAMA Neurol 77:82–93.