Group leader: Didier LETOURNEUR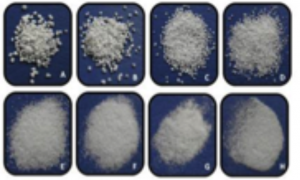 The team 3 is composed of the previous very large team 3 (Cardiovascular Bio-engineering & imaging), from which members for preclinical & clinical imaging have set up an independent and coherent new team 4. The aims are to combine chemistry and biology to develop new diagnostic and therapeutic strategies. The new team 3 will be constituted of 2 Researchers (DR1, CR1), 8 MCU and one MCU-Chaire Inserm, 3 MCU-PH, 5 PU, 1 PU-PH, 1 AHU, and 3 Engineers. 21 permanents members are affiliated to University Paris 13. They are working (and teaching) in chemistry/physico-chemistry, biology, bioengineering and medical sciences. For the non-permanent staff, the new team 3 is constituted (situation in June 2012) of 11 PhD Students, 3 post-docs, and 2.5 temporary Engineers (excluding staff for the new 4). Our research program will be based on strong and specific skills and tools: polymer chemistry, polysaccharides and glycoconjugates, vascular biology, biomaterials & tissue engineering, contrast agents for multimodal molecular imaging including nano/microsystems. As from creation of U698 in 2005, we have strong interactions with the other teams and common projects (FP7, ANR …).
Importantly, this new organization of team 3 provides 1) more coherent and more focused presentation of projects, 2) higher visibility for University Paris 13, 3) two separate teams for Doctoral affiliations. In the project, we will address several questions with expected consequences for science, medicine and technology. As before, the new multidisciplinary team, affiliated to CSS8 Inserm and ITMO "Technology for health" will have important activities for patents, industrial developments and clinical validations.
The themes of research that are developed in this team are :
Theme 1: Cardiovascular biomaterials and tissue engineering
Theme 2: Glycoconjugates and biotherapies
Theme 3: Nanotools for imaging and treatment of atherothrombosis
2460799
7JJM63M9
items
1
infection-and-immunity
date
desc
year
1.
Simon-Yarza T, Labour MN, Aid R, Letourneur D. 2021. Channeled polysaccharide-based hydrogel reveals influence of curvature to guide endothelial cell arrangement in vessel-like structures. Mater Sci Eng C Mater Biol Appl 118:111369.
1.
Letourneur D, Joyce K, Chauvierre C, Bayon Y, Pandit A. 2021. Enabling MedTech Translation in Academia: Redefining Value Proposition with Updated Regulations. Adv Healthc Mater 10:e2001237.
1.
Hejazian SM, Hosseiniyan Khatibi SM, Barzegari A, Pavon-Djavid G, Razi Soofiyani S, Hassannejhad S, Ahmadian E, Ardalan M, Zununi Vahed S. 2021. Nrf-2 as a therapeutic target in acute kidney injury. Life Sci 264:118581.
1.
Habibi K, Ganry L, Luca-Pozner V, Atlan M, Qassemyar Q. 2021. Thin submental artery perforator flap for upper lip reconstruction: A case report. Microsurgery
https://doi.org/10.1002/micr.30703
.
1.
Decuzzi P, Peer D, Mascolo DD, Palange AL, Manghnani PN, Moghimi SM, Farhangrazi ZS, Howard KA, Rosenblum D, Liang T, Chen Z, Wang Z, Zhu JJ, Gu Z, Korin N, Letourneur D, Chauvierre C, van der Meel R, Kiessling F, Lammers T. 2021. Roadmap on nanomedicine. Nanotechnology 32:012001.
1.
Zarski JP, David-Tchouda S, Trocme C, Margier J, Vilotitch A, Hilleret MN, Cagnot C, Boursier V, Ziol M, Sutton A, Layese R, Audureau E, Roudot-Thoraval F, Nahon P. 2020. Non-invasive fibrosis tests to predict complications in compensated post-hepatitis C cirrhosis. Clin Res Hepatol Gastroenterol 44:524–531.
1.
Zenych A, Fournier L, Chauvierre C. 2020. Nanomedicine progress in thrombolytic therapy. Biomaterials 258:120297.
1.
Vigne J, Cognet T, Guedj K, Morvan M, Merceron O, Louedec L, Choqueux C, Nicoletti A, Escoubet B, Chaubet F, Michel JB, Rouzet F. 2020. Early Detection of Localized Immunity in Experimental Autoimmune Myocarditis Using [(99m)Tc]Fucoidan SPECT. Mol Imaging Biol 22:643–652.
1.
Vigne J, Cabella C, Dézsi L, Rustique E, Couffin AC, Aid R, Anizan N, Chauvierre C, Letourneur D, Le Guludec D, Rouzet F, Hyafil F, Mészáros T, Fülöp T, Szebeni J, Cordaro A, Oliva P, Mourier V, Texier I. 2020. Nanostructured lipid carriers accumulate in atherosclerotic plaques of ApoE(-/-) mice. Nanomedicine 25:102157.
1.
Stivala A, Bertrand B, Ouar N, Revol M, Atlan M, Cristofari S. 2020. Lower rates of lipofilling sessions in latissimus dorsi flap breast reconstruction with initial higher volume transfer by preservation of subfascial fat: A 3D camera-assisted volumetric case series. J Plast Reconstr Aesthet Surg 73:681–689.
1.
Schmidt M, Cristofari S, Al Madani O, Romano G, Qassemyar Q, Pascal-Moussellard H, Atlan M. 2020. Bipedicled dorsal intercostal artery propeller flaps for reconstruction of extensive cervicothoracic midline defects. Microsurgery 40:656–662.
1.
Rekik S, Allaire M, Mumana A, Guyot E, Nkontchou G, Grando V, Blaise L, Ziol M, Nahon P, Ganne-Carrié N, Sutter O, Seror O, Nault JC. 2020. Transient elastography predicts survival after radiofrequency ablation of hepatocellular carcinoma developing on cirrhosis. J Gastroenterol Hepatol 35:142–150.
1.
Puyo L, Paques M, Atlan M. 2020. Spatio-temporal filtering in laser Doppler holography for retinal blood flow imaging. Biomed Opt Express 11:3274–3287.
1.
Ramelli E, Brault N, Tierny C, Atlan M, Cristofari S. 2020. Intrascrotal injection of botulinum toxin A, a male genital aesthetic demand: Technique and limits. Prog Urol 30:312–317.
1.
Puyo L, Paques M, Atlan M. 2020. Reverse contrast laser Doppler holography for lower frame rate retinal and choroidal blood flow imaging. Opt Lett 45:4012–4015.
1.
Pisani A, Braham W, Brega C, Lajmi M, Provenchere S, Danial P, Alkhoder S, Para M, Ghodbane W, Nataf P. 2020. Right axillary artery cannulation for venoarterial extracorporeal membrane oxygenation: a retrospective single centre observational study. Eur J Cardiothorac Surg
https://doi.org/10.1093/ejcts/ezaa397
.
1.
Potier L, Hansel B, Larger E, Gautier JF, Carreira D, Assemien R, Lantieri O, Riveline JP, Roussel R. 2020. Stay-at-Home Orders During the COVID-19 Pandemic, an Opportunity to Improve Glucose Control Through Behavioral Changes in Type 1 Diabetes. Diabetes Care
https://doi.org/10.2337/dc20-2019
.
1.
Moraes FC, Antunes JC, Forero Ramirez LM, Aprile P, Franck G, Chauvierre C, Chaubet F, Letourneur D. 2020. Synthesis of cationic quaternized pullulan derivatives for miRNA delivery. Int J Pharm 577:119041.
1.
Meddahi-Pelle A, Pavon-Djavid G, Chakfe N, Heim F. 2020. How yarn orientation limits fibrotic tissue ingrowth in a woven polyester heart valve scaffold: a case report. Biomed Tech (Berl)
https://doi.org/10.1515/bmt-2020-0137
.
1.
Lesniak DM, Millochau J, Wang KC, Atlan M, Otmezguine Y, Sarfati I, Nos C, Clough KB. 2020. Breast-conserving therapy can be offered to women with prior breast augmentation. Eur J Surg Oncol 46:1456–1462.
1.
Landon R, Gueguen V, Petite H, Letourneur D, Pavon-Djavid G, Anagnostou F. 2020. Impact of Astaxanthin on Diabetes Pathogenesis and Chronic Complications. Mar Drugs 18.
1.
Labour MN, Le Guilcher C, Aid-Launais R, El Samad N, Lanouar S, Simon-Yarza T, Letourneur D. 2020. Development of 3D Hepatic Constructs Within Polysaccharide-Based Scaffolds with Tunable Properties. Int J Mol Sci 21.
1.
Joy J, Aid-Launais R, Pereira J, Pavon-Djavid G, Ray AR, Letourneur D, Meddahi-Pellé A, Gupta B. 2020. Gelatin-polytrimethylene carbonate blend based electrospun tubular construct as a potential vascular biomaterial. Mater Sci Eng C Mater Biol Appl 106:110178.
1.
Ilghami R, Barzegari A, Mashayekhi MR, Letourneur D, Crepin M, Pavon-Djavid G. 2020. The conundrum of dietary antioxidants in cancer chemotherapy. Nutr Rev 78:65–76.
1.
Gorwood J, Ejlalmanesh T, Bourgeois C, Mantecon M, Rose C, Atlan M, Desjardins D, Le Grand R, Fève B, Lambotte O, Capeau J, Béréziat V, Lagathu C. 2020. SIV Infection and the HIV Proteins Tat and Nef Induce Senescence in Adipose Tissue and Human Adipose Stem Cells, Resulting in Adipocyte Dysfunction. Cells 9.
1.
Gorwood J, Bourgeois C, Pourcher V, Pourcher G, Charlotte F, Mantecon M, Rose C, Morichon R, Atlan M, Le Grand R, Desjardins D, Katlama C, Fève B, Lambotte O, Capeau J, Béréziat V, Lagathu C. 2020. The integrase inhibitors dolutegravir and raltegravir exert pro-adipogenic and profibrotic effects and induce insulin resistance in human/simian adipose tissue and human adipocytes. Clin Infect Dis
https://doi.org/10.1093/cid/ciaa259
.
1.
Gholizadeh E, Belibel R, Mora L, Letourneur D, Barbaud C. 2020. Small changes in PDMMLA structure influence the adsorption behavior of ECM proteins and syndecan-4 on PDMMLA derivative surfaces: Experimental validation by tensiometric surface force measurements. Colloids Surf B Biointerfaces 193:111031.
1.
Ganry L, Atlan M, Qassemyar Q. 2020. Improvement in home-staging three-dimensional virtual surgical planning via webinar during the COVID-19 pandemic. Surg Today 50:1549–1550.
1.
Forero Ramirez LM, Gobin E, Aid-Launais R, Journe C, Moraes FC, Picton L, Le Cerf D, Letourneur D, Chauvierre C, Chaubet F. 2020. Gd(DOTA)-grafted submicronic polysaccharide-based particles functionalized with fucoidan as potential MR contrast agent able to target human activated platelets. Carbohydr Polym 245:116457.
1.
Fernández-Paz C, Rojas S, Salcedo-Abraira P, Simón-Yarza T, Remuñán-López C, Horcajada P. 2020. Metal-Organic Framework Microsphere Formulation for Pulmonary Administration. ACS Appl Mater Interfaces 12:25676–25682.
1.
Deschler A, Stroumza N, Pessis R, Azuelos A, Atlan M. 2020. Primary Breast Augmentation with Autologous Fat Grafting Alone: Evaluation of Patient Satisfaction Using the BREAST-Q. Aesthet Surg J 40:1196–1204.
1.
Demouron M, Rebibo L, Davarpanah Jazi AH, Arapis K, Hansel B, Dhahri A, Regimbeau JM, Msika S. 2020. Sleeve gastrectomy as a rescue of failed gastric banding: comparison of 1- and 2-step approaches. Surg Obes Relat Dis 16:1045–1051.
1.
Couffignal C, Amour J, Ait-Hamou N, Cholley B, Fellahi JL, Duval X, Costa De Beauregard Y, Nataf P, Dilly MP, Provenchère S, Montravers P, Mentré F, Longrois D. 2020. Timing of β-Blocker Reintroduction and the Occurrence of Postoperative Atrial Fibrillation after Cardiac Surgery: A Prospective Cohort Study. Anesthesiology 132:267–279.
1.
Casanova D, Guerreschi P, Sinna R, Bertheuil N, Philandrianos C, Chignon-Sicard B, Duteille F, Atlan M, Rousseau P, Chatellier G, Boucher F, Pham Dang N, Cambon-Binder A, Michot A, Pluvy I, Seigle-Murandi F, Hu W, Revol M. 2020. ALGINATE versus NPWT in the Preparation of Surgical Excisions for an STSG: ATEC Trial. Plast Reconstr Surg Glob Open 8:e2691.
1.
Brigaud I, Garabédian C, Bricout N, Pieuchot L, Ponche A, Deltombe R, Delille R, Atlan M, Bigerelle M, Anselme K. 2020. Surface Texturization of Breast Implants Impacts Extracellular Matrix and Inflammatory Gene Expression in Asymptomatic Capsules. Plast Reconstr Surg 145:542e–551e.
1.
Brega C, Pisani A, Braham W, Nataf P. 2020. Surgical management of iatrogenic coronary artery perforations: when percutaneous treatment fails. Indian J Thorac Cardiovasc Surg 36:231–233.
1.
Barzegari A, Gueguen V, Omidi Y, Ostadrahimi A, Nouri M, Pavon-Djavid G. 2020. The role of Hippo signaling pathway and mechanotransduction in tuning embryoid body formation and differentiation. J Cell Physiol 235:5072–5083.
1.
Barzegari A, Omidi Y, Ostadrahimi A, Gueguen V, Meddahi-Pellé A, Nouri M, Pavon-Djavid G. 2020. The role of Piezo proteins and cellular mechanosensing in tuning the fate of transplanted stem cells. Cell Tissue Res 381:1–12.
1.
Barzegari A, Omidi Y, Gueguen V, Meddahi-Pellé A, Letourneur D, Pavon-Djavid G. 2020. Nesting and fate of transplanted stem cells in hypoxic/ischemic injured tissues: The role of HIF1α/sirtuins and downstream molecular interactions. Biofactors
https://doi.org/10.1002/biof.1674
.
1.
Barzegari A, Nouri M, Gueguen V, Saeedi N, Pavon-Djavid G, Omidi Y. 2020. Mitochondria-targeted antioxidant mito-TEMPO alleviate oxidative stress induced by antimycin A in human mesenchymal stem cells. J Cell Physiol 235:5628–5636.
1.
Aprile P, Letourneur D, Simon-Yarza T. 2020. Membranes for Guided Bone Regeneration: A Road from Bench to Bedside. Adv Healthc Mater 9:e2000707.
1.
Audureau E, Carrat F, Layese R, Cagnot C, Asselah T, Guyader D, Larrey D, De Lédinghen V, Ouzan D, Zoulim F, Roulot D, Tran A, Bronowicki JP, Zarski JP, Riachi G, Calès P, Péron JM, Alric L, Bourlière M, Mathurin P, Blanc JF, Abergel A, Chazouillères O, Mallat A, Grangé JD, Attali P, d'Alteroche L, Wartelle C, Dao T, Thabut D, Pilette C, Silvain C, Christidis C, Nguyen-Khac E, Bernard-Chabert B, Zucman D, Di Martino V, Sutton A, Pol S, Nahon P. 2020. Personalized surveillance for hepatocellular carcinoma in cirrhosis - using machine learning adapted to HCV status. J Hepatol 73:1434–1445.
1.
Atlan M, Kinney BM, Perry TA. 2020. Intra- and Inter-Shell Roughness Variability of Breast Implant Surfaces. Aesthet Surg J 40:Np324-np326.
1.
Allard L, Ouedraogo E, Molleville J, Bihan H, Giroux-Leprieur B, Sutton A, Baudry C, Josse C, Didier M, Deutsch D, Bouchaud O, Cosson E. 2020. Malnutrition: Percentage and Association with Prognosis in Patients Hospitalized for Coronavirus Disease 2019. Nutrients 12.
1.
Zuluaga Tamayo M, Choudat L, Aid-Launais R, Thibaudeau O, Louedec L, Letourneur D, Gueguen V, Meddahi-Pellé A, Couvelard A, Pavon-Djavid G. 2019. Astaxanthin Complexes to Attenuate Muscle Damage after In Vivo Femoral Ischemia-Reperfusion. Mar Drugs 17.
1.
Zaoui M, Morel M, Ferrand N, Fellahi S, Bastard JP, Lamazière A, Larsen AK, Béréziat V, Atlan M, Sabbah M. 2019. Breast-Associated Adipocytes Secretome Induce Fatty Acid Uptake and Invasiveness in Breast Cancer Cells via CD36 Independently of Body Mass Index, Menopausal Status and Mammary Density. Cancers (Basel) 11.
1.
Yang J, Trépo E, Nahon P, Cao Q, Moreno C, Letouzé E, Imbeaud S, Gustot T, Deviere J, Debette S, Amouyel P, Bioulac-Sage P, Calderaro J, Ganne-Carrié N, Laurent A, Blanc JF, Guyot E, Sutton A, Ziol M, Zucman-Rossi J, Nault JC. 2019. PNPLA3 and TM6SF2 variants as risk factors of hepatocellular carcinoma across various etiologies and severity of underlying liver diseases. Int J Cancer 144:533–544.
1.
Yang J, Trépo E, Nahon P, Cao Q, Moreno C, Letouzé E, Imbeaud S, Bayard Q, Gustot T, Deviere J, Bioulac-Sage P, Calderaro J, Ganne-Carrié N, Laurent A, Blanc JF, Guyot E, Sutton A, Ziol M, Zucman-Rossi J, Nault JC. 2019. A 17-Beta-Hydroxysteroid Dehydrogenase 13 Variant Protects From Hepatocellular Carcinoma Development in Alcoholic Liver Disease. Hepatology 70:231–240.
1.
Vidal CI, Sutton A, Armbrect EA, Lee JB, Litzner BR, Hurley MY, Alam M, Duncan LM, Elston DM, Emanuel PO, Ferringer T, Fung MA, Hosler GA, Lazar AJ, Lowe L, Plaza JA, Robinson JK, Schaffer A. 2019. Muir-Torre syndrome appropriate use criteria: Effect of patient age on appropriate use scores. J Cutan Pathol 46:484–489.