Group leader: Gabriel STEG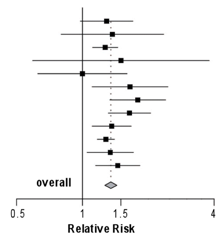 Team 5 "Translational research on cardio- and cerebrovascular disease" started with an innovative collaboration of cardiologists and neurologists (formerly within the "clinical research on atherothrombosis" team) implemented by basic science researchers, coming from the former team on "Vascular Remodelling". Our projects are focussed on 1/ international clinical trials assessing medical strategies and new therapies in coronary artery disease and cerebrovascular disease, particularly acute coronary syndromes and stroke, and 2/ on translational research aiming to uncover new biological markers of atherothrombosis in humans as a basis for new diagnostic/theranostic tools, but also for developing new therapeutic tools (in particular HDL-based therapies).
There is a dire need for therapies to help address the cardiovascular consequences of the diabetes and obesity epidemic. While important, this is not limited to the development of more potent and safer agents to prevent thrombosis, stabilize or prevent atherosclerosis, or treat hyperglycemia. The potential hazards (on cardiovascular mortality) of aggressive management of hyperglycemia have emphasized the need to fully assess the cardiovascular impact of antidiabetic drugs. Recent clinical trials also underlined the importance of rigorous evaluation of the clinical effectiveness of routine therapeutic strategies. Future treatments will need to demonstrate safety and cost-effectiveness in addition to efficacy. Our aim is to focus on new, effective, safe, affordable and easily implementable therapeutic strategies for atherothrombosis and diabetes.
2460799
MWCU9CXN
items
1
infection-and-immunity
date
desc
year
1.
Sidhu MS, Alexander KP, Huang Z, O'Brien SM, Chaitman BR, Stone GW, Newman JD, Boden WE, Maggioni AP, Steg PG, Ferguson TB, Demkow M, Peteiro J, Wander GS, Phaneuf DC, De Belder MA, Doerr R, Alexanderson-Rosas E, Polanczyk CA, Henriksen PA, Conway DSG, Miro V, Sharir T, Lopes RD, Min JK, Berman DS, Rockhold FW, Balter S, Borrego D, Rosenberg YD, Bangalore S, Reynolds HR, Hochman JS, Maron DJ. 2022. Causes of Cardiovascular and Non-Cardiovascular Death in the ISCHEMIA Trial. Am Heart J
https://doi.org/10.1016/j.ahj.2022.01.017
.
1.
Russo JJ, Yan AT, Pocock SJ, Brieger D, Owen R, Sundell KA, Bagai A, Granger CB, Cohen MG, Yasuda S, Nicolau JC, Brandrup-Wognsen G, Westermann D, Simon T, Goodman SG. 2022. Determinants of long-term dual antiplatelet therapy use in post myocardial infarction patients: Insights from the TIGRIS registry. J Cardiol 79:522–529.
1.
Rouen A, Rogers E, Kerlan V, Delemer B, Catteau-Jonard S, Reznik Y, Gompel A, Cedrin I, Guedj AM, Grouthier V, Brue T, Pienkowski C, Bachelot A, Chantot-Bastaraud S, Rousseau A, Simon T, Kott E, Siffroi JP, Touraine P, Christin-Maitre S. 2022. Whole exome sequencing in a cohort of familial premature ovarian insufficiency cases reveals a broad array of pathogenic or likely pathogenic variants in 50% of families. Fertil Steril
https://doi.org/10.1016/j.fertnstert.2021.12.023
.
1.
Pfeffer MA, Claggett B, Lewis EF, Granger CB, Køber L, Maggioni AP, Mann DL, McMurray JJV, Rouleau JL, Solomon SD, Steg PG, Berwanger O, Cikes M, De Pasquale CG, Fernandez A, Filippatos G, Jering K, Landmesser U, Menon V, Merkely B, Petrie MC, Petrov I, Schou M, Senni M, Sim D, van der Meer P, Lefkowitz M, Zhou Y, Wang Y, Braunwald E. 2022. Impact of Sacubitril/Valsartan Versus Ramipril on Total Heart Failure Events in the PARADISE-MI Trial. Circulation 145:87–89.
1.
Ozen G, Aljesri K, Turkyilmaz G, Turkyilmaz S, Kavala AA, Topal G, Norel X. 2022. Comparative study of coronary artery bypass graft materials: reduced contraction and ADMA levels in internal mammary artery versus saphenous vein. J Cardiovasc Surg (Torino) 63:69–77.
1.
Ono M, Tomaniak M, Koenig W, Khamis R, de Silva R, Chichareon P, Kawashima H, Hara H, Gao C, Wang R, Huber K, Vrolix M, Jasionowicz P, Wykrzykowska JJ, Piek JJ, Jüni P, Hamm C, Steg PG, Windecker S, Onuma Y, Storey RF, Serruys PW. 2022. Impact of white blood cell count on clinical outcomes in patients treated with aspirin-free ticagrelor monotherapy after percutaneous coronary intervention: insights from the GLOBAL LEADERS trial. Eur Heart J Cardiovasc Pharmacother 8:39–47.
1.
Nguyen C, Celestin E, Chambolle D, Linglart A, Biosse Duplan M, Chaussain C, Friedlander L. 2022. Oral health-related quality of life in patients with X-linked hypophosphatemia: a qualitative exploration. Endocr Connect 11.
1.
Naccache JM, Jouneau S, Didier M, Borie R, Cachanado M, Bourdin A, Reynaud-Gaubert M, Bonniaud P, Israël-Biet D, Prévot G, Hirschi S, Lebargy F, Marchand-Adam S, Bautin N, Traclet J, Gomez E, Leroy S, Gagnadoux F, Rivière F, Bergot E, Gondouin A, Blanchard E, Parrot A, Blanc FX, Chabrol A, Dominique S, Gibelin A, Tazi A, Berard L, Brillet PY, Debray MP, Rousseau A, Kerjouan M, Freynet O, Dombret MC, Gamez AS, Nieves A, Beltramo G, Pastré J, Le Borgne-Krams A, Dégot T, Launois C, Plantier L, Wémeau-Stervinou L, Cadranel J, Chenivesse C, Valeyre D, Crestani B, Cottin V, Simon T, Nunes H. 2022. Cyclophosphamide added to glucocorticoids in acute exacerbation of idiopathic pulmonary fibrosis (EXAFIP): a randomised, double-blind, placebo-controlled, phase 3 trial. Lancet Respir Med 10:26–34.
1.
Mak KH, Vidal-Petiot E, Young R, Sorbets E, Greenlaw N, Ford I, Tendera M, Ferrari R, Tardif JC, Udell JA, Escobedo J, Fox KM, Steg PG. 2022. Prevalence of diabetes and impact on cardiovascular events and mortality in patients with chronic coronary syndromes, across multiple geographical regions and ethnicities. Eur J Prev Cardiol 28:1795–1806.
1.
Lim P, Delmas C, Sanchez O, Meneveau N, Rosario R, Bouvaist H, Bernard A, Mansourati J, Couturaud F, Sebbane M, Coste P, Rohel G, Tardy B, Biendel C, Lairez O, Ivanes F, Gallet R, Dubois-Rande JL, Fard D, Chatelier G, Simon T, Paul M, Natella PA, Layese R, Bastuji-Garin S. 2022. Diuretic vs. placebo in intermediate-risk acute pulmonary embolism: a randomized clinical trial. Eur Heart J Acute Cardiovasc Care 11:2–9.
1.
Lemesle G, Puymirat E, Bonello L, Simon T, Steg PG, Ferrières J, Schiele F, Fauchier L, Henry P, Schurtz G, Ninni S, Lamblin N, Bauters C, Danchin N. 2022. Compared impact of diabetes on the risk of heart failure from acute myocardial infarction to chronic coronary artery disease. Diabetes Metab 48:101265.
1.
Le Bras A, Puymirat E, Rabetrano H, Cayla G, Simon T, Steg G, Montalescot G, Varenne O, Bonello L, Coste P, Delarche N, Georges JL, Chassaing S, Letocart V, Chatellier G, Danchin N, Durand-Zaleski I. 2022. Economic evaluation of fractional flow reserve-guided versus angiography-guided multivessel revascularisation in ST-segment elevation myocardial infarction patients in the FLOWER-MI randomised trial. EuroIntervention
https://doi.org/10.4244/eij-d-21-00867
.
1.
Laviolle B, Diebolt V, Duchossoy L, Anglaret X, Béhier JM, Bertoye PH, Chapron A, Comet D, Cornu C, Fouret C, Galaup A, Guérin A, Hoen B, Imbert P, Lang M, Le Louarn A, Mezerette B, Sénéchal S, Simon T, Traineau P. 2022. [Not Available]. Therapie 77:25–36.
1.
Laviolle B, Diebolt V, Duchossoy L, Anglaret X, Béhier JM, Bertoye PH, Chapron A, Comet D, Cornu C, Fouret C, Galaup A, Guérin A, Hoen B, Imbert P, Lang M, Le Louarn A, Mezerette B, Sénéchal S, Simon T, Traineau P. 2022. Outpatient healthcare and clinical trials in the care pathway: Organisational and regulatory aspects and tools. Therapie 77:37–48.
1.
Jensen IS, Wu E, Cyr PL, Claussen M, Winkler T, Salahuddin K, Prats J, Mahaffey KW, Gibson CM, Steg PG, Stone GW, Bhatt DL. 2022. Cost-Consequence Analysis of Using Cangrelor in High Angiographic Risk Percutaneous Coronary Intervention Patients: A US Hospital Perspective. Am J Cardiovasc Drugs 22:93–104.
1.
Gragnano F, Heg D, Franzone A, McFadden EP, Leonardi S, Piccolo R, Vranckx P, Branca M, Serruys PW, Benit E, Liebetrau C, Janssens L, Ferrario M, Zurakowski A, Diletti R, Dominici M, Huber K, Slagboom T, Buszman P, Bolognese L, Tumscitz C, Bryniarski K, Aminian A, Vrolix M, Petrov I, Garg S, Naber C, Prokopczuk J, Hamm C, Steg PG, Jüni P, Windecker S, Valgimigli M. 2022. PRECISE-DAPT score for bleeding risk prediction in patients on dual or single antiplatelet regimens: insights from the GLOBAL LEADERS and GLASSY. Eur Heart J Cardiovasc Pharmacother 8:28–38.
1.
Gragnano F, Zwahlen M, Vranckx P, Heg D, Schmidlin K, Hamm C, Steg PG, Gargiulo G, McFadden EP, Onuma Y, Chichareon P, Benit E, Möllmann H, Janssens L, Leonardi S, Zurakowski A, Arrivi A, Van Geuns RJ, Huber K, Slagboom T, Calabrò P, Serruys PW, Jüni P, Valgimigli M, Windecker S. 2022. Ticagrelor Monotherapy or Dual Antiplatelet Therapy After Drug-Eluting Stent Implantation: Per-Protocol Analysis of the GLOBAL LEADERS Trial. J Am Heart Assoc e024291.
1.
Gonzalez-Juanatey JR, Lemesle G, Puymirat E, Ducrocq G, Cachanado M, Arnaiz JA, Martínez-Sellés M, Silvain J, Ariza-Solé A, Ferrari E, Calvo G, Danchin N, Avendano-Solá C, Rousseau A, Vicaut E, Gonzalez-Ferrero T, Steg PG, Simon T. 2022. One-Year Major Cardiovascular Events After Restrictive Versus Liberal Blood Transfusion Strategy in Patients With Acute Myocardial Infarction and Anemia: The REALITY Randomized Trial. Circulation 145:486–488.
1.
Gautier A, Ducrocq G, Elbez Y, Fox KM, Ferrari R, Ford I, Tardif JC, Tendera M, Feldman LJ, Steg PG. 2022. Cardiovascular risk of chronic coronary syndrome patients according to vascular phenotype, diabetes, and smoking. Eur J Prev Cardiol 29:e35–e37.
1.
Crassard I, Berthet K, Lavallée P, Houot M, Payen D, Baron JC, Amarenco P, Lukaszewicz AC. 2022. Temporary application of lower body positive pressure improves intracranial velocities in symptomatic acute carotid occlusion or tight stenosis: A pilot study. Int J Stroke 17:308–314.
1.
Chaligne C, Mageau A, Ducrocq G, Ou P, Alexandra JF, Mutuon P, Papo T, Sacre K. 2022. Acute myocarditis revealing autoimmune and inflammatory disorders: Clinical presentation and outcome. Int J Cardiol 351:84–88.
1.
Capodanno D, Bhatt DL, Gibson CM, James S, Kimura T, Mehran R, Rao SV, Steg PG, Urban P, Valgimigli M, Windecker S, Angiolillo DJ. 2022. Bleeding avoidance strategies in percutaneous coronary intervention. Nat Rev Cardiol 19:117–132.
1.
Brener MI, Lurz P, Hausleiter J, Rodés-Cabau J, Fam N, Kodali SK, Rommel KP, Muntané-Carol G, Gavazzoni M, Nazif TM, Pozzoli A, Alessandrini H, Latib A, Biasco L, Braun D, Brochet E, Denti P, Lubos E, Ludwig S, Kalbacher D, Estevez-Loureiro R, Connelly KA, Frerker C, Ho EC, Juliard JM, Harr C, Monivas V, Nickenig G, Pedrazzini G, Philippon F, Praz F, Puri R, Schofer J, Sievert H, Tang GHL, Andreas M, Thiele H, Unterhuber M, Himbert D, Alcázar MU, Von Bardeleben RS, Windecker S, Wild MG, Maisano F, Leon MB, Taramasso M, Hahn RT. 2022. Right Ventricular-Pulmonary Arterial Coupling and Afterload Reserve in Patients Undergoing Transcatheter Tricuspid Valve Repair. J Am Coll Cardiol 79:448–461.
1.
Amarenco P, Kim JS, Labreuche J, Charles H, Giroud M, Lavallée PC, Lee BC, Mahagne MH, Meseguer E, Nighoghossian N, Steg PG, Vicaut É, Bruckert E. 2022. Intracranial Hemorrhage in the TST Trial. Stroke 53:457–462.
1.
Zeymer U, Leiva O, Hohnloser SH, Steg PG, Oldgren J, Nickenig G, Gabor Kiss R, Ongen Z, Navarro Estrada J, Oude Ophuis T, Lip GYH, Nordaby M, Miede C, Ten Berg JM, Bhatt DL, Cannon CP. 2021. Dual antithrombotic therapy with dabigatran in patients with atrial fibrillation after percutaneous coronary intervention for ST-segment elevation myocardial infarction: a post hoc analysis of the randomised RE-DUAL PCI trial. EuroIntervention 17:474–480.
1.
White HD, Steg PG, Schwartz GG. 2021. Myocardial Infarction and Evolocumab. JAMA Cardiol 6:1220–1221.
1.
White HD, Schwartz GG, Szarek M, Bhatt DL, Bittner VA, Chiang CE, Diaz R, Goodman SG, Jukema JW, Loy M, Pagidipati N, Pordy R, Ristić AD, Zeiher AM, Wojdyla DM, Steg PG. 2021. Alirocumab after acute coronary syndrome in patients with a history of heart failure. Eur Heart J
https://doi.org/10.1093/eurheartj/ehab804
.
1.
Wang Y, Pan Y, Li H, Amarenco P, Denison H, Evans SR, Himmelmann A, James S, Birve F, Ladenvall P, Molina CA, Johnston SC. 2021. Efficacy and Safety of Ticagrelor and Aspirin in Patients With Moderate Ischemic Stroke: An Exploratory Analysis of the THALES Randomized Clinical Trial. JAMA Neurol 78:1091–1098.
1.
Vranckx P, Valgimigli M, Odutayo A, Serruys PW, Hamm C, Steg PG, Heg D, Mc Fadden EP, Onuma Y, Benit E, Janssens L, Diletti R, Ferrario M, Huber K, Räber L, Windecker S, Jüni P. 2021. Efficacy and Safety of Ticagrelor Monotherapy by Clinical Presentation: Pre-Specified Analysis of the GLOBAL LEADERS Trial. J Am Heart Assoc 10:e015560.
1.
Voiriot G, Fartoukh M, Durand-Zaleski I, Berard L, Rousseau A, Armand-Lefevre L, Verdet C, Argaud L, Klouche K, Megarbane B, Patrier J, Richard JC, Reignier J, Schwebel C, Souweine B, Tandjaoui-Lambiotte Y, Simon T, Timsit JF. 2021. Combined use of a broad-panel respiratory multiplex PCR and procalcitonin to reduce duration of antibiotics exposure in patients with severe community-acquired pneumonia (MULTI-CAP): a multicentre, parallel-group, open-label, individual randomised trial conducted in French intensive care units. BMJ Open 11:e048187.
1.
Vallée A, Sorbets E, Lelong H, Langrand J, Blacher J. 2021. The lead story of the fire at the Notre-Dame cathedral of Paris. Environ Pollut 269:116140.
1.
Van Spall HGC, Lala A, Deering TF, Casadei B, Zannad F, Kaul P, Mehran R, Pearson GD, Shah MR, Gulati M, Grines C, Volgman AS, Revkin JH, Piña I, Lam CSP, Hochman JS, Simon T, Walsh MN, Bozkurt B. 2021. Ending Gender Inequality in Cardiovascular Clinical Trial Leadership: JACC Review Topic of the Week. J Am Coll Cardiol 77:2960–2972.
1.
Urena M, Vahanian A, Brochet E, Ducrocq G, Iung B, Himbert D. 2021. Current Indications for Transcatheter Mitral Valve Replacement Using Transcatheter Aortic Valves: Valve-in-Valve, Valve-in-Ring, and Valve-in-Mitral Annulus Calcification. Circulation 143:178–196.
1.
Urena M, Lemann T, Chong-Nguyen C, Brochet E, Ducrocq G, Carrasco JL, Iung B, Vahanian A, Himbert D. 2021. Causes and predictors of mortality after transcatheter mitral valve implantation in patients with severe mitral annulus calcification. Catheter Cardiovasc Interv 98:981–989.
1.
Tsiantoulas D, Eslami M, Obermayer G, Clement M, Smeets D, Mayer FJ, Kiss MG, Enders L, Weißer J, Göderle L, Lambert J, Frommlet F, Mueller A, Hendrikx T, Ozsvar-Kozma M, Porsch F, Willen L, Afonyushkin T, Murphy JE, Fogelstrand P, Donzé O, Pasterkamp G, Hoke M, Kubicek S, Jørgensen HF, Danchin N, Simon T, Scharnagl H, März W, Borén J, Hess H, Mallat Z, Schneider P, Binder CJ. 2021. APRIL limits atherosclerosis by binding to heparan sulfate proteoglycans. Nature 597:92–96.
1.
Uchiyama S, Hoshino T, Charles H, Kamiyama K, Nakase T, Kitagawa K, Minematsu K, Todo K, Okada Y, Nakagawara J, Nagata K, Yamagami H, Yamaguchi T, Amarenco P. 2021. Japanese and Non-Japanese Patients with Transient Ischemic Attack or Minor Stroke: A Five-Year Risk Analysis of Stroke and Vascular Events. J Atheroscler Thromb 28:656–664.
1.
Trujillo-Estrada L, Vanderklish PW, Nguyen MMT, Kuang RR, Nguyen C, Huynh E, da Cunha C, Javonillo DI, Forner S, Martini AC, Sarraf ST, Simmon VF, Baglietto-Vargas D, LaFerla FM. 2021. SPG302 Reverses Synaptic and Cognitive Deficits Without Altering Amyloid or Tau Pathology in a Transgenic Model of Alzheimer's Disease. Neurotherapeutics 18:2468–2483.
1.
Touir A, Boumiza S, Nasr HB, Bchir S, Tabka Z, Norel X, Chahed K. 2021. Prostaglandin Endoperoxide H Synthase-2 (PGHS-2) Variants and Risk of Obesity and Microvascular Dysfunction Among Tunisians: Relevance of rs5277 (306G/C) and rs5275 (8473T/C) Genetic Markers. Biochem Genet 59:1457–1486.
1.
Teiger E, Thambo JB, Defaye P, Hermida JS, Abbey S, Klug D, Juliard JM, Spaulding C, Armero S, Champagnac D, Bhugaloo H, Ternacle J, Lellouche N, Audureau E, Le Corvoisier P. 2021. Left atrial appendage closure for stroke prevention in atrial fibrillation: Final report from the French left atrial appendage closure registry. Catheter Cardiovasc Interv 98:788–799.
1.
Sulman D, Darmon A, Ducrocq G. 2021. A giant left ventricular calcified pseudoaneurysm 24 years following acute myocardial infarction: a case report. Eur Heart J Case Rep 5:ytab329.
1.
Simon T, Danchin N. 2021. Beware of simple explanations. Heart 107:348–349.
1.
Sebag FA, Garot P, Galea R, De Backer O, Lepillier A, De Meesteer A, Hildick-Smith D, Armero S, Moubarak G, Ducrocq G, Eschalier R, Aminian A, Sauguet A, Lellouche N, Mahmoudi K, Räber L, Amabile N. 2021. Left atrial appendage closure for thrombus trapping: the international, multicentre TRAPEUR registry. EuroIntervention
https://doi.org/10.4244/eij-d-21-00713
.
1.
Schwartz GG, Szarek M, Bittner VA, Bhatt DL, Diaz R, Goodman SG, Jukema JW, Loy M, Manvelian G, Pordy R, White HD, Steg PG. 2021. Relation of Lipoprotein(a) Levels to Incident Type 2 Diabetes and Modification by Alirocumab Treatment. Diabetes Care 44:1219–1227.
1.
Shim J, On YK, Kwon SU, Nam GB, Lee MH, Park HW, Hong KS, Kim NH, Amarenco P, Rha SW, Shin DG, Rha JH, Kim YH. 2021. A prospective, observational study of rivaroxaban for stroke prevention in atrial fibrillation: the XANAP Korea. Korean J Intern Med 36:906–913.
1.
Sellam J, Maheu E, Crema MD, Touati A, Courties A, Tuffet S, Rousseau A, Chevalier X, Combe B, Dougados M, Fautrel B, Kloppenburg M, Laredo JD, Loeuille D, Miquel A, Rannou F, Richette P, Simon T, Berenbaum F. 2021. The DIGICOD cohort: A hospital-based observational prospective cohort of patients with hand osteoarthritis - methodology and baseline characteristics of the population. Joint Bone Spine 88:105171.
1.
Schlotter F, Miura M, Kresoja KP, Alushi B, Alessandrini H, Attinger-Toller A, Besler C, Biasco L, Braun D, Brochet E, Connelly KA, de Bruijn S, Denti P, Estevez-Loureiro R, Fam N, Gavazzoni M, Himbert D, Ho EC, Juliard JM, Kalbacher D, Kaple R, Kreidel F, Latib A, Lubos E, Ludwig S, Mehr M, Monivas V, Nazif TM, Nickenig G, Pedrazzini G, Pozzoli A, Praz F, Puri R, Rodés-Cabau J, Rommel KP, Schäfer U, Schofer J, Sievert H, Tang GHL, Thiele H, Unterhuber M, Vahanian A, von Bardeleben RS, von Roeder M, Webb JG, Weber M, Wild MG, Windecker S, Zuber M, Hausleiter J, Maisano F, Leon MB, Hahn RT, Lauten A, Taramasso M, Lurz P. 2021. Outcomes of transcatheter tricuspid valve intervention by right ventricular function: a multicentre propensity-matched analysis. EuroIntervention 17:e343–e352.
1.
Santos-Zas I, Lemarié J, Zlatanova I, Cachanado M, Seghezzi JC, Benamer H, Goube P, Vandestienne M, Cohen R, Ezzo M, Duval V, Zhang Y, Su JB, Bizé A, Sambin L, Bonnin P, Branchereau M, Heymes C, Tanchot C, Vilar J, Delacroix C, Hulot JS, Cochain C, Bruneval P, Danchin N, Tedgui A, Mallat Z, Simon T, Ghaleh B, Silvestre JS, Ait-Oufella H. 2021. Cytotoxic CD8(+) T cells promote granzyme B-dependent adverse post-ischemic cardiac remodeling. Nat Commun 12:1483.
1.
Salmon-Ceron D, Slama D, De Broucker T, Karmochkine M, Pavie J, Sorbets E, Etienne N, Batisse D, Spiridon G, Baut VL, Meritet JF, Pichard E, Canouï-Poitrine F. 2021. Clinical, virological and imaging profile in patients with prolonged forms of COVID-19: A cross-sectional study. J Infect 82:e1–e4.
1.
Schiele F, Gale CP, Simon T, Fox KAA, Bueno H, Lettino M, Tubaro M, Puymirat E, Ferrières J, Ecarnot F, Danchin N, Meneveau N. 2021. The 2020 ESC-ACVC quality indicators for the management of acute myocardial infarction applied to the FAST-MI registries. Eur Heart J Acute Cardiovasc Care 10:207–215.
1.
Sacre K, Delaval L, Dossier A, Alexandra JF, Berleur M, Chauveheid MP, Ducrocq G, Goulenok T, van Gysel D, Rouzaud D, Papo T. 2021. New 2019 SLE EULAR/ACR classification criteria are valid for identifying patients with SLE among patients admitted for pericardial effusion. Ann Rheum Dis 80:e190.