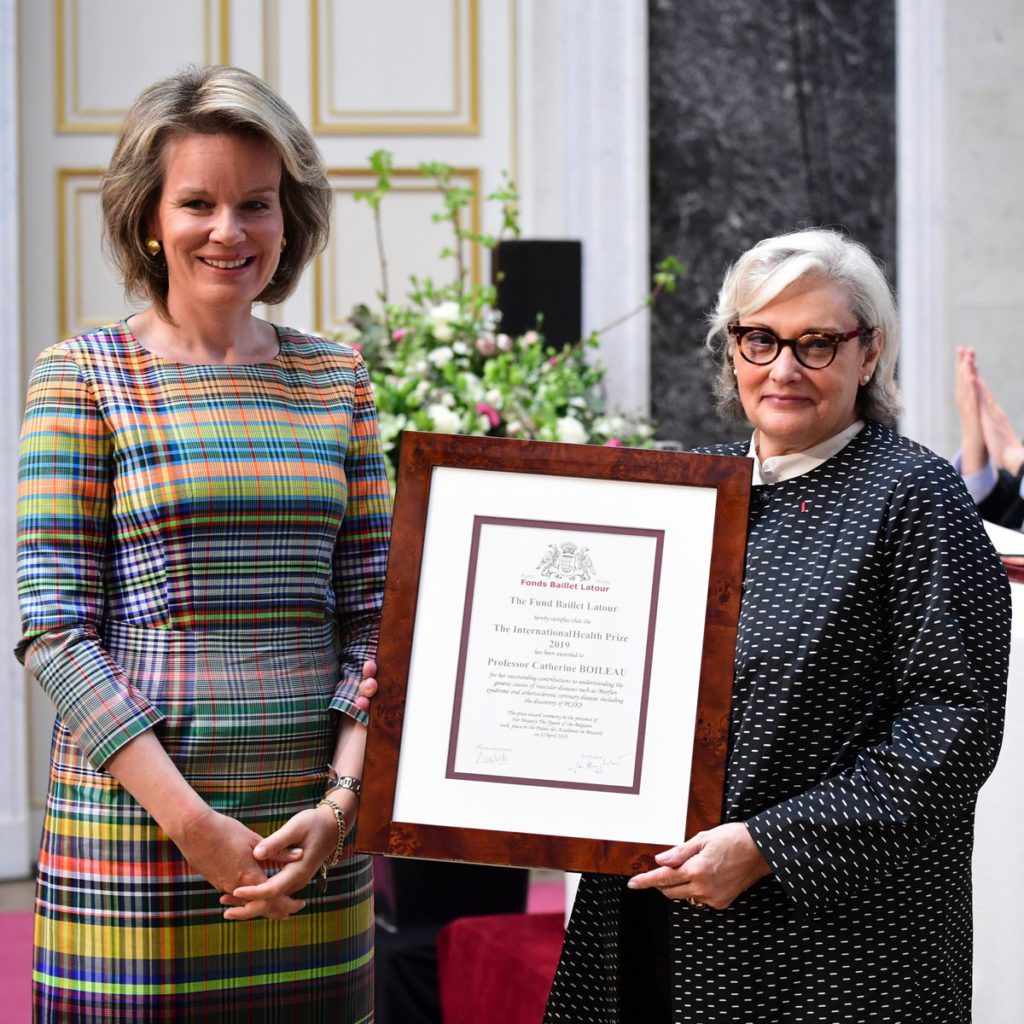 Thursday, April 25th 2019: Prof. Catherine Boileau, co-leader of Team 2 and Head of Genetics Department of Bichat Hospital was awarded the grand prize of scientific recognition by the Queen of Belgium.
Professor Boileau and her team have made significant and multiple contributions  in understanding the mechanisms responsible for the appearance of aortic aneurysms. With the hope that — as for discoveries made in the field of hypercholesterolemia that she has also done — a treatment can derive from it.
Congratulations to her and her team!